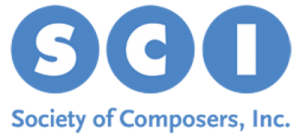 Dan Cavanagh, co-host of the SCI 2020 National Conference at UTA, has updated the membership regarding the status of the conference.
"Dear composer and presenter colleagues,
After much consideration and deliberation, we have made the difficult decision to not hold the SCI national conference at the end of March. Many of you have let us know that your institutions or state governments have limited travel. We have, since I sent the first message on Friday, experienced a very fluid and changing situation here in Texas; several institutions have cancelled classes and/or have made the switch to online-only for a while, and I suspect that in the next week or so the number doing so will rise. Additionally, SXSW (South by Southwest) has been cancelled. Although our institution (UT Arlington) has not changed its guidance, we feel that making a decision now will give everyone a chance to recoup travel costs and coordinate with "provided performer" colleagues, etc. SCI has not had to cancel a conference but once, during the middle of the conference when Martin Luther King, Jr. was assassinated directly in the middle of the conference. As you can see, decisions like this do not come lightly.
At this time, we have not yet decided the next steps – we are consulting with our colleagues here at UT Arlington to decide the best way to proceed. However, we wanted to send this info out now to give folks as much time to plan as possible. An updated communication will be sent out sometime later next week (it's our spring break this week and difficult to get everyone together). We do want you to know the following:
We are investigating several options to host an online conference in some way; in which we perform the music, record/stream the concerts and presentations
We are also looking at ways to have a "distributed conference" in which all of the accepted works are presented on other programs for the rest of the year and early fall
We are likewise looking at simply pressing the "pause" button and hosting this entire conference next year; much of the work has already been done, and SCI has not confirmed a host for 2021
Should the conference be cancelled altogether, we will refund the fees, etc. to the extent possible and not already spent for the conference – please let that be the last of your worries.
I welcome any thoughts from any of you. Thanks for understanding, and for many of your emails to us in the past few weeks."